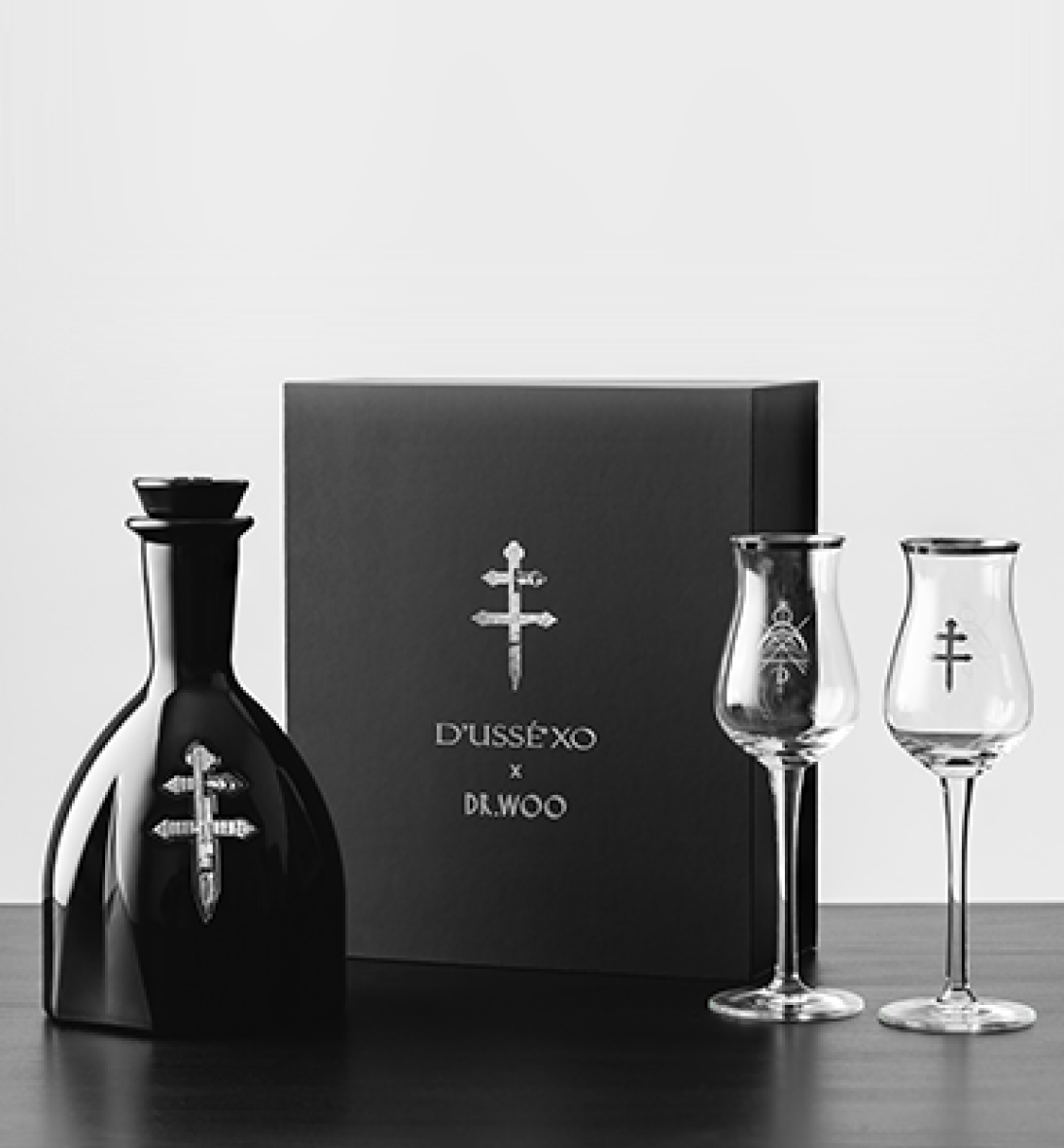 D'USSÉ XO x Dr. Woo Tulip Glass Set
Featuring original artwork by Dr. Woo, inaugural member of the D'USSÉ XO Collective
The set includes one 750ml bottle of D'USSÉ XO and two D'USSÉ XO silver rimmed tulip glasses featuring Dr. Woo's inspired design.
Dr. Woo found inspiration in the soaring arches of the Château de Cognac where D'USSÉ XO is masterfully blended. Hand-selected eaux-de-vie is aged a minimum of ten years in dry and humid cellars to achieve the utmost balance and depth in flavor. The design signifies the importance of roots and the structures that hold us up.
Enter your address to check prices and delivery options near you. Sending a gift? Be sure to enter the recipient's delivery address.